Climate change is one of the biggest issues we are currently facing. Its effects, which span both nature and culture, are unprecedented in their broad scope mainly drived by the human activity since the 1800s .
Can we recover from global warming? No, we cannot bring an immediate stop to our "karma." Time moves linearly.
There is a huge digital clock facing Union Square in NYC, called CLIMATE CLOCK — was created by
Gan Golan
and
Andrew Boyd
to highlight the remaining time for us to reduce carbon emissions; Now we have 6 YRS 171 DAYS 16:06:46.
"It's a very meaningful clock that no one seriously looks at."
— Anonymous New Yorker, 27.
Then how might we encourage people to understand the clock? The team continued to think about how to put people's real lives into the "amount of time" that the CLIMATE CLOCK presents. Six years can be a short or a long amount of time in that sense — as time always does. For example, we say "time flies" when we realize some facts, such as Donald Trump was elected president six years ago, we used iPhone 7, or nobody played with AI-generated art. But it also seems like there is enough time to plant 11.4 billion trees, prevent the 5mm rise of the ocean, or save 70–90% of coral reefs. That's why we reframed a number in the past, present, and future — simply adding conjunctions of timev and following sentenses surrounding the clock — to intent each emotions from memories, hope, and awarness. In short, we believed in the power of stories.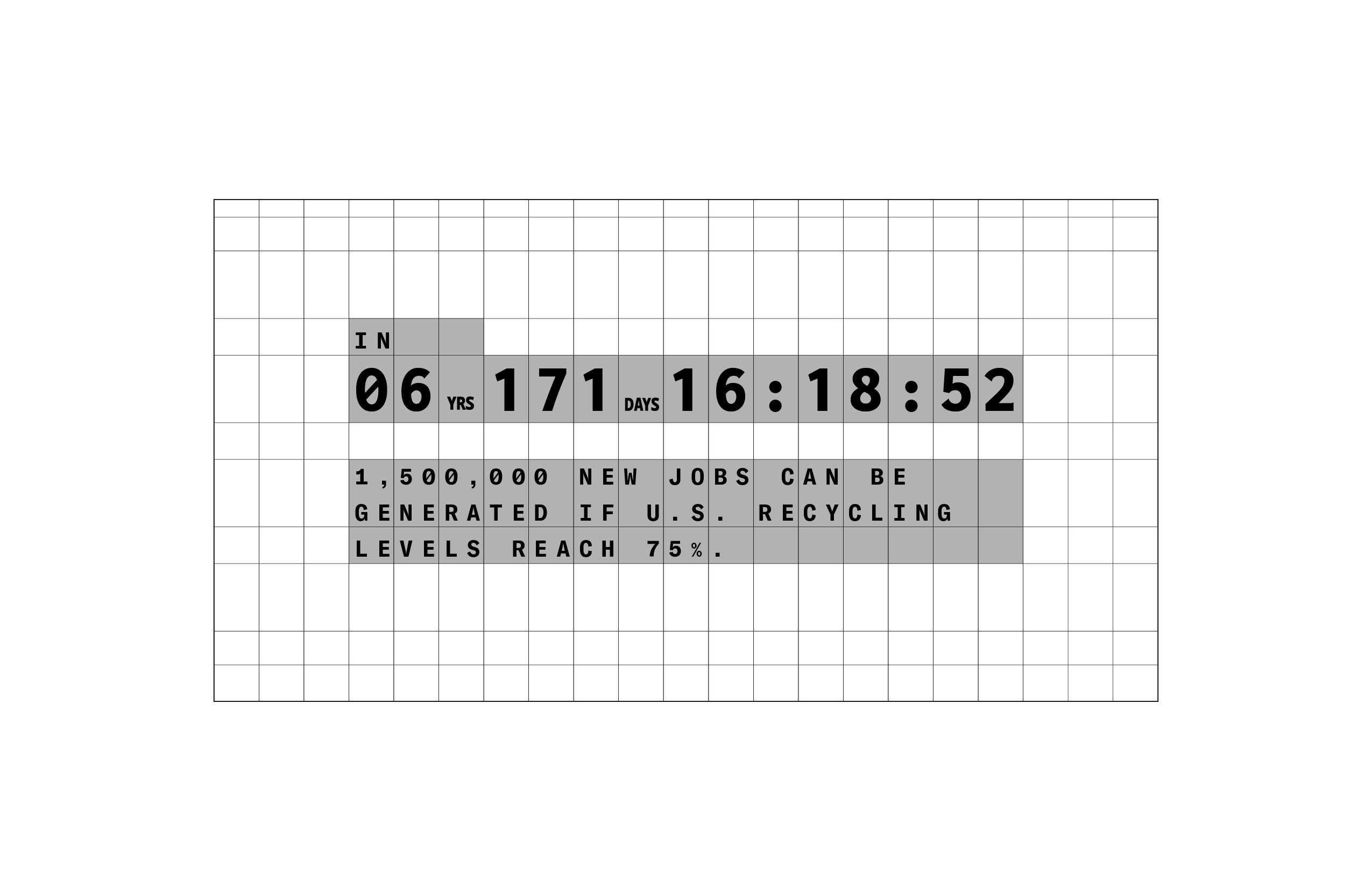 6 YRS 171 DAYS
The time when we captured this meaningful moment.